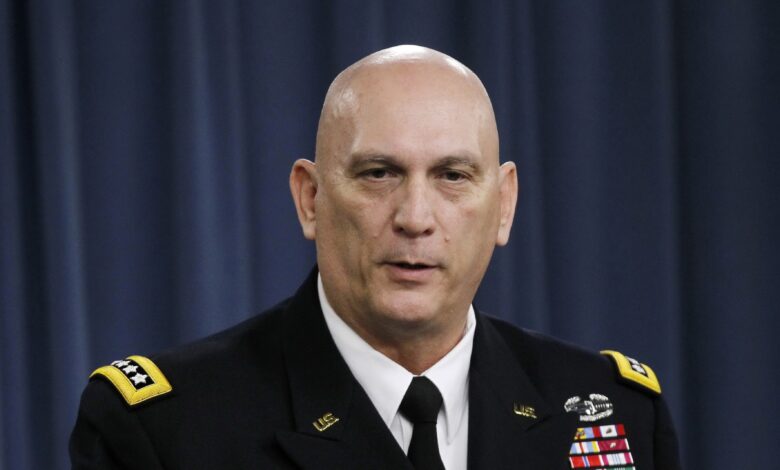 MAN
Gen. Raymond T. Odierno
Have you seen this man before? His photographs are particularly popular with African scammers. If you have seen his photos on social networks or on dating sites, be sure that this is a fake account created by a dangerous Internet scammer with the goal of earning money!
Raymond Thomas "Ray" Odierno was born 8 September 1954, Rockaway, New Jersey. He is a retired four-star general of the United States Army who served as the 38th Chief of Staff of the Army.

In August 2015, Odierno retired from the Army after 39 years of service. Tony Odierno is a combat veteran who attained the rank of Captain before leaving the Army after losing his left arm as the result of a rocket-propelled grenade attack while he was serving in Iraq. The Odiernos have three children.

Odierno died at the age of 67 on 8 October 2021 in Pinehurst, North Carolina.
Gen. Raymond T. Odierno – Wiki
Remember the face of Gen. Raymond T. Odierno if you see him again!
This gallery features photos of Gen. Raymond T. Odierno, which were used by African scammers on dating sites!
Remember, the man in the photos, has no relation to fraud, his photo is used by bad people for benefits!
Cases of fraud using photographs of this person are also mentioned on other sites.
romancescam.com    fraudswatch.com
We are sorry that this post was not useful for you!
Let us improve this post!
Tell us how we can improve this post?