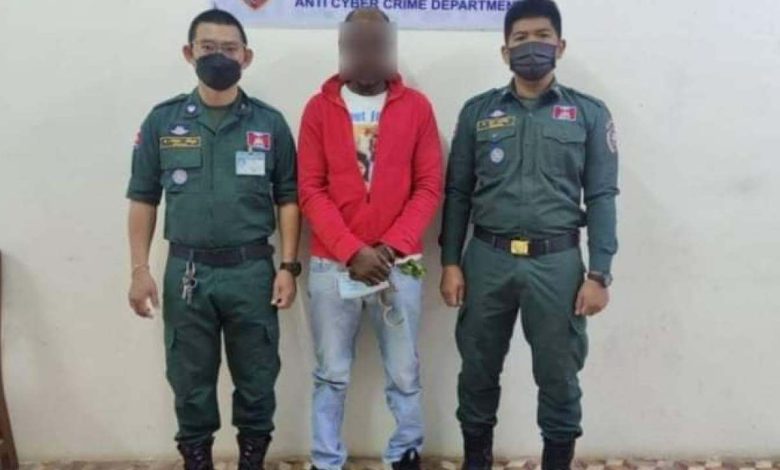 NEWS
Nigeria's Chibueze cracked in Cambodia over romance scam
Chibueze, 47, was detained by the Cambodian authorities on Tuesday as a fraud suspect.
Nigeria's Chukwueke Felix Chibueze has been arrested by the Cambodian police for engaging in romance scam on social media.
According to the Cambodia Expats Online, the suspect, a 47-year-old Nigerian man living in Phnom Penh, was setting up fake accounts on social media, where he pretended to be a rich man living overseas.
He would befriend unsuspecting women and become Facebook friends with them online, and then pretend to fall in love with them.
When the women were hooked, he would scam them by asking financial help to send money or other objects to them.
The Cambodian authorities said it would like to remind those who always use social media to be very careful when dealing with strangers in order to avoid being cheated.
We are sorry that this post was not useful for you!
Let us improve this post!
Tell us how we can improve this post?