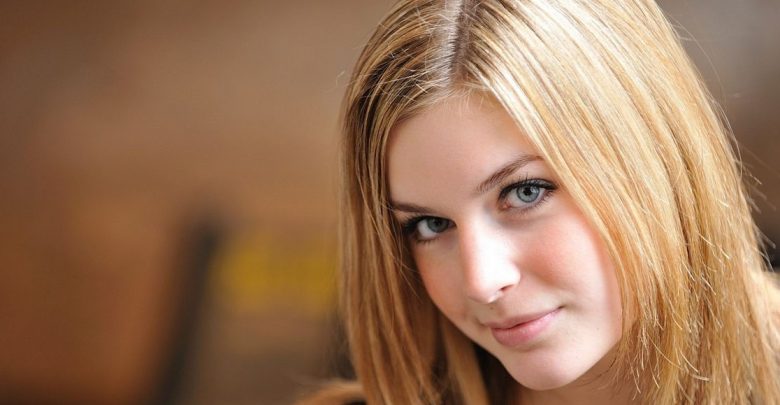 BLOG
Scam on dating sites. Beautiful white girls from West Africa
With the rapid development of social media, our life is gradually being transferred to the virtual world where dangers lurk. Sometimes it can affect the size of the wallet, sometimes reputation, but the worst is when it hurts the morale of the whole family!

Beautiful white girls from West Africa. The easiest and most stupid type of fraud!
Method. They create a fake account of a girl with a beautiful figure and a big breast, very often it can be a beautiful blonde. She will find you herself, she will write about the fact that your profile has attracted her attention, she sees in you a strong and honest man who may well be her husband or a temporary passionate love, it all depends on what exactly you need. Usually, the scammer's fantasy ends there, the girl asks to continue talking elsewhere, on WhatsApp or via email.
Hello, how are you ? You have a good profile. Do you want to meet me ? It'll be nice to meet you. Write me your email address I'll write you a detailed description of yourself and show your photos.

How are you doing dear , You really got nice profile and will like to chat and know you more , I am very new on this site and looking for soul mate and someone to love and spend the rest of my life with , If you are looking for the same you can reach me via my personal email or Google . Will be looking forward to hear from you as soon as possible , and i can send you some of photos as well . Thanks

I like kind, honest and loyal man. My future husband should be responsible and serious. I like men with good sense of humor as well. Apart from this I dont have any special requirements. I am looking for a man who is ready for serious relationships. I want to create strong and happy family with honest, serious and loyal man. if you are serious with me can you give me your hangout id for me to add you so that we can get to know each other
Here you have to think! Yes, of course you are a wonderful man, but why such a beauty, among a variety of other users, chose you? And why she does not want to talk to you on this site, what's the difference where to communicate? But most importantly, ask yourself, wouldn't this pretty girl be able to find a husband in real life, what is she doing here at all? Ask all the questions directly to her, many scammers already at this stage understand everything and stop bothering.
It will be better for her to continue communicating by e-mail, because she sent this letter to at least 50 other men or even more, and most likely the administration of this site will block it very soon or put a profile for verification. Neither in the first nor in the second case will she be able to use her account anymore, since she will not confirm the fake photo, of course!
Don't be simple! A real beautiful girl will never register on a dating site, and even if she does, she will never be the first to write to you, because she receives hundreds of messages from other men.
Advice. Google has a great photo search function, look for this photo on the Internet. If you are faced with a not very smart cheater, then in almost 100% of cases you will find a photo on the network. Fraudsters often choose photos of pretty white-skinned girls, sometimes adult film actresses, so that later, if necessary, they can send you their nude photos, and thereby warm up your interest even more. If you do not find a photo on the Internet, it means that you are faced with a more serious type of fraud.
About Me

I'm very simple, easy-going and of course interesting person. I like to learn something new. As usual girl I like flowers a lot. I like the process of dreaming. Because our dreams will come true. Do you think so? People say I am not lack of charm, and I want to believe it is so. I have always had a lot of friends as I have a very open and sympathetic nature. I am always ready to give a helping hand to the ones who need it and I will never turn my back to the people I care for. I go through the life with firm belief in God and in Christian principles. I am honest, romantic and very very loving. I have the immense world of love to share! I am affectionate, passionate, sensitive, attentive and very kind-hearted. I love to be open to people and show them the way I am. I respect myself and I want to feel the same respect in return, I think to love someone first one should learn how to love.

Looking For

I want to find the one who will not have secrets from me and will be a cheerful and loving person. He should be soft and kind, friendly, reliable, firm, responsible, though extremely tender and sweet to me. I want to find a nice and interesting man who believes in trusting and respectful relations between people. I wish him to have good manners and be a real gentleman. I would not mind if he is a bit stubborn, but definitely loyal, trust worthy, and with honorable intentions. I wish him to like to have fun and enjoy simple things in life. I would like him to love surprises, good and nice ones, as I am going to spoil him with them every day. I want my man to admire me all the time, and I will do everything to be the best wife for him.
If you continue to communicate by e-mail, then the first thing she sends you is a detailed message about how beautiful she is … The girl will attach her photos to the email, it is possible that these photos will not be the same as the photos in her profile. A beautiful girl will tell you about what she likes, what she does in her free time, where she works, get ready to hear the whole story of her fictional life from birth to the time of registration on this site. She will describe how it is to live in a lonely world, you will see a clear hint of a future problem. Example:
Her husband, who was just a terrible person, threw her along with a small child and, therefore, she herself was forced to take care of the child, sometimes the child could even be sick with a very serious illness.
A girl can live in a zone of military conflict, or because of the war, she was forced to leave her comfortable home, high-paying job and adapt to new conditions in a new place … Often, this stage they admit which country they live in, for example: "I I lived in Syria, but I had to flee, now I live in Benin and work as a nurse for the good of society. "
She is terminally ill you are her last hope and love.
She can also be liable for military service and serve with an important mission in Iraq, but this is a slightly different way of fraud.
What I mean, do not be stupid and inattentive, if in the first message from the girl you get a lot of text and see at least one problem in her life, then on the basis of this problem she will ask you for money. First, a little: 20 or 30 dollars, then more and more. Usually, if you refuse the money the first time, the girl will no longer write to you after rudely replying to your refusal.
By the way, she can not always remember on which site you met her. If you search for the first message of this girl or the description of her profile on Google, you will surely find it on other dating sites.
I call this method of fraud the most stupid, because it is designed for the most inattentive people. Girls often promise to send nude photos in return for money. Sometimes these women come across desperate men looking for wives, such men I sincerely feel sorry. They really blindly believe the beautiful goddess who magically appeared in their life …
Be careful! If you take note, you will immediately notice that your goddess makes many mistakes, asks the same thing, makes tantrums, if something happens not as she wants, she endlessly promises to call you on the video, constantly forgets the details of her fictional life story and contradicts itself.
Dear men, get ready to find out the worst secret of this girl, this is not just a fake profile, behind him, in almost 100% of cases hiding … a man … Men from West Africa, representatives of countries such as Benin, Ivory Coast, Ghana, Nigeria, Cameroon, Mali, Senegal, Gambia. In the rest of Africa, there is no permanent access to the Internet and they cannot do this. You should not begin to hate people from all African countries, most of them live the most ordinary life, only those men are engaged in online fraud who cannot find another job or who cannot do anything else and love easy money.
Remember! Never send money to anyone on the Internet !!! Whatever happens, do not do anything stupid!
Scammers create both female and male accounts and work in an identical pattern. In this case, a photo of a man will talk about his financial well-being and a happy family, and he may not have enough money for ridiculous things: he forgot to fill up the phone and he is in the mountains now, does not have access to an ATM, or he sent you a gift, but forgot pay the shipment.
Important advice! If you ever get a message from such a scammer – do not respond to it!
We are sorry that this post was not useful for you!
Let us improve this post!
Tell us how we can improve this post?